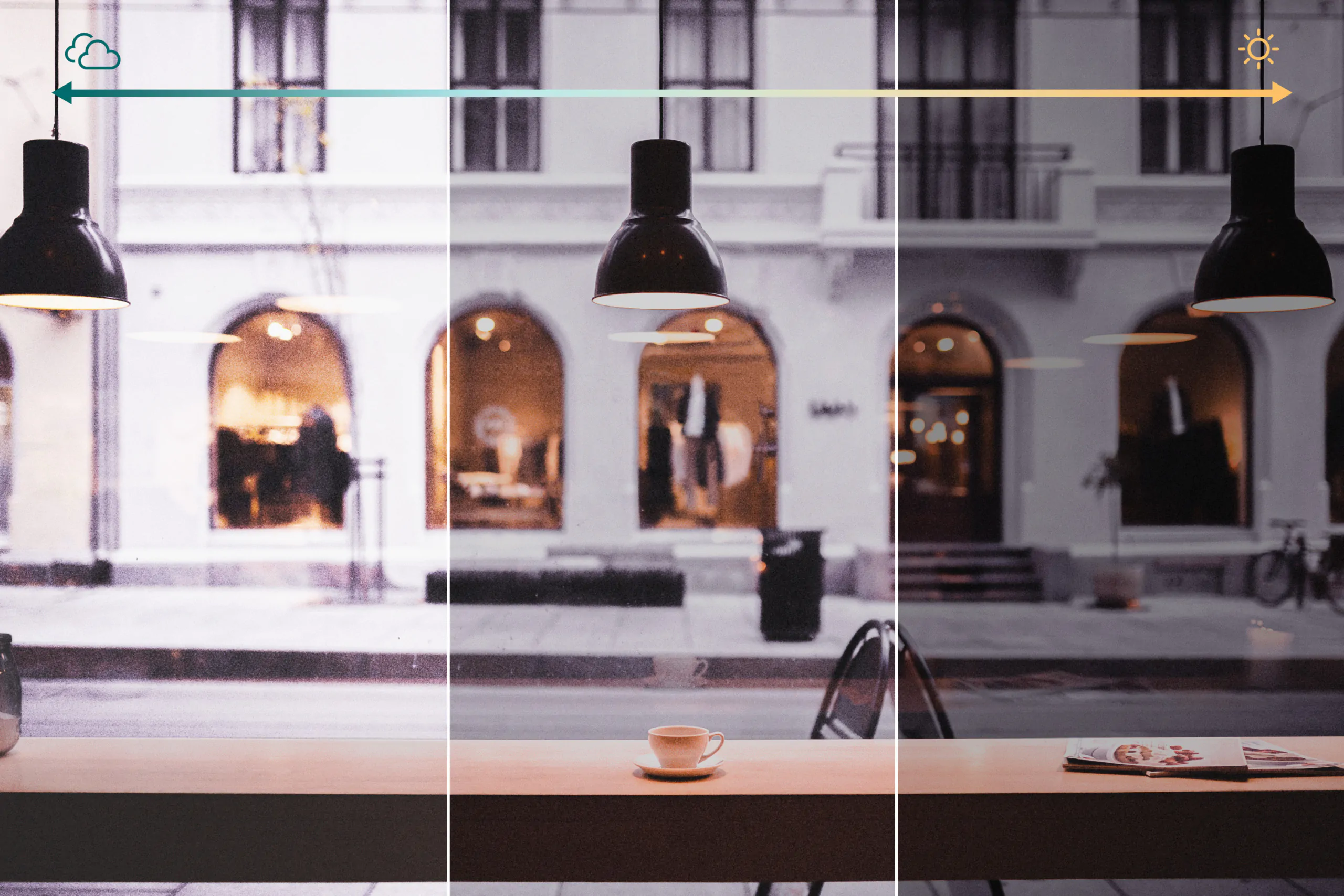 the product
What is Sunphade?
Sunphade is a solar control window film that blocks UV and infrared light (IR) but, also through dynamic darkening, adjusts the level of visible light indoors to ensure optimal comfort. Sunphade only needs the sun to work – no power and no cabling. It is a photochromic technology, and there is no need for sensors to regulate it. Sunphade automatically adapts to the level of sunshine.

Sunphade requires minimal maintenance throughout its working life. Within minutes of sunlight exposure, the solar control film gradually darkens and clears back at half the speed. In its clear state, Sunphade boasts a transparency of approximately 85%, while in the dark state, it maintains a comfortable 45%.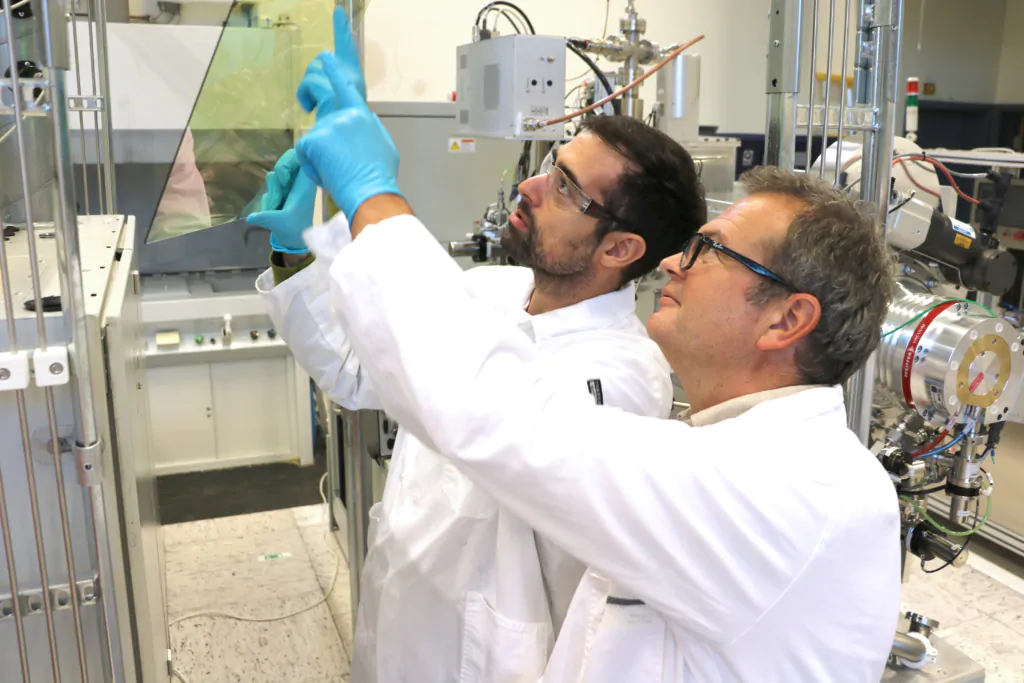 The science behind Sunphade
The Sunphade technology was invented in 2011 at Norway´s Institute for Energy Technology, which has a long history of industrialising promising R&D innovations. Since 2011, the material science group at IFE has researched the new material extensively. IFE has 720 employees, 4,000 sqm of advanced laboratories, and a turnover of 1.3 billion Norwegian kroner.

I'M INTERESTED
Stay in the loop
Be the first to know about our product launches
and what's happening around our exciting technology